Sidmouth photographers get Shipshape and Bristol Fashion
Members of Sidmouth PC enjoy a full day of photography in the historic harbour city of Bristol.
26/06/2021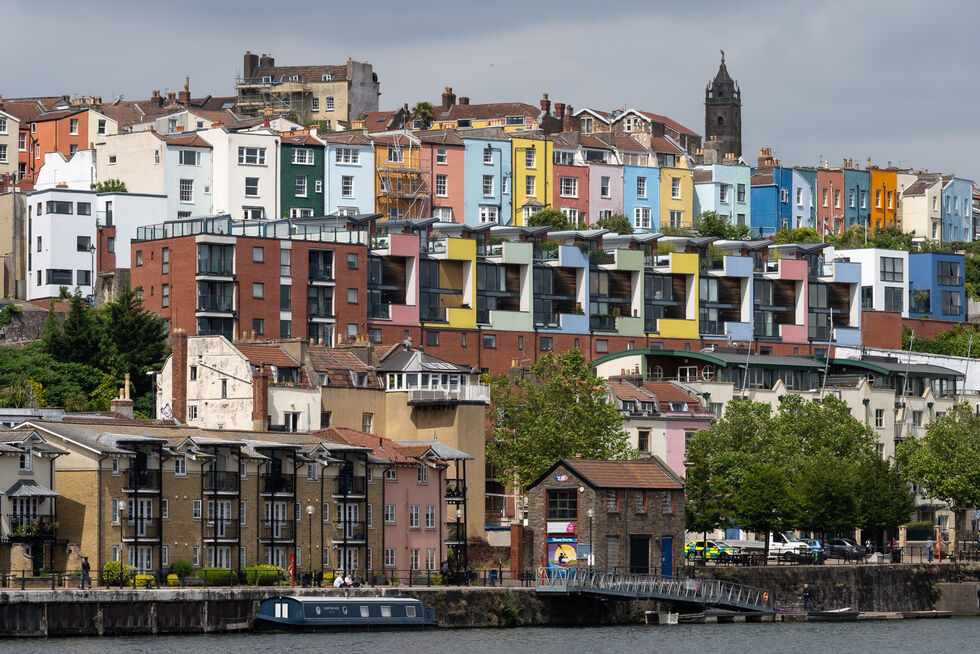 Shipshape and Bristol Fashion
Never trust the weather forecast! Four members of the club had a great day out in Bristol despite the worsening gloom from the met office as the time to depart drew closer, and the spots of rain on the M5 that seemed to confirm it. When we got there, it was sun hats, sunblock and outdoor refreshments all day, and it could not have been more pleasant.
We met up by the big silver ball in Millennium Square near the floating harbour at 10:30 and over the course of the following seven hours or so made a tour of the harbour from Redcliffe Bridge in the east to the swing bridge at Cumberland Basin in the west, taking in various coffee and tea hostelries along the way as well as an excellent lunch at The Ostrich pub on the waterfront at Bathurst Basin, and an evening meal with Latin American "wotnots" at Las Iguanas.
As far as the weather and the catering were concerned, conditions were ideal. The photography was not bad either, with plenty to point the camera at covering just about every genre imaginable from macro through to urban landscape, calling at street, architecture, abstract, wildlife, and anything else you can think of along the way. The local residents started to appear in numbers around lunch time, it having been quite quiet up to then, after which there was no shortage of "interesting characters" to photograph or just to observe, depending on your subject preferences as well as your level of daring.
It was a little disappointing that the four large wharf cranes and the frontage of the M Shed were cordoned off for repainting; but on the other hand we discovered the delights of the Bristol Marina and Cottage Landing; and just on from these we found the historic Underfall Boatyard with its lovely aroma of freshly cut timber, and a nice little café just next door where you can (and we did) sip tea and gaze up the harbour. Will power and the promise of fajitas later, prevented the consumption of cake.
Overall it was a great destination for all the right reasons. And it was and a great day to rekindle the photography flame after all these weeks "at home" and to renew valued friendships in a social sense.
Another visit is already in the planning stages for later in the year, for among other things some night photography. See you then?
Mike Hawkridge ARPS AFIAP