Glyn Dewis gives popular talk at Sidmouth PC meeting
25/08/2020
https://clikeu.s3.amazonaws.com/sidmouthphotoclub/images/gd2019_300.jpg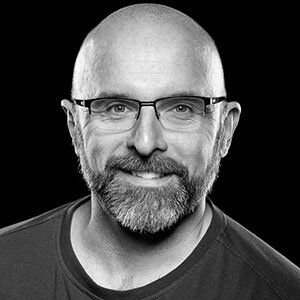 Sidmouth PC hosted renowned professional photographer, author and educator Glyn Dewis. He spoke about the importance of personal projects and his current project called 39-45 in which he has toured the country taking portraits of world war 2 veterans, a self funded project which has gained national news coverage but with the sole intention of providing veterans and their families with classic, timeless portraits.
Michael Ginsberg, vice-chairperson, introduced Glyn to the event and said afterwards, "this was a very poignant and moving presentation for us especially when we are remembering the 75th anniversary of VE Day and the end of WW2. Glyn's 39-45 project reflects on the great service and sacrifice of the veterans and provides an important reminder of the awful cost they and their comrades bore to save our freedom. Glyn has a wonderful connection with the subjects of his portraits and the relationships he has developed as a result are such a positive byproduct of this valuable project, vividly recounted in the fascinating true life stories he tells."
Glyn went on to demonstrate some of the techniques he adopts in taking his evocative portraits and in post processing in Photoshop. He was awarded the Adobe MAX master following his Las Vegas presentation in 2017 and he has an easy and down-to-earth style in educating.
More information and a link to the 39-45 website is available here
www.glyndewis.com